The funding call for Jisc Transformations stipulates that each project is:
"…required to create a brief audio and/or video description of their project; what it has achieved and the main findings from their work by the Business Change Manager/Project Sponsor." (Jisc Grant Funding 11/11 and 19/11)
There are no restrictions regarding the final output however it would help us greatly if you could produce a video that is suitable for upload to YouTube, a slidecast via SlideShare, or an audio file that is suitable for upload to SoundCloud. We'll be using these services to collate and manage project outputs; if you have your own institutional YouTube/SlideShare/SoundCloud channel please feel free to store it there however we will require access to the code allowing us to share the files through other web pages. If you choose to host the artefact yourself you are required to maintain it for three years and "assist Jisc in archiving it subsequently".
We would recommend that projects keep their audio/video descriptions quite short, between two and four minutes should be enough to describe your main findings whilst keeping the audience engaged. If you're not very confident in creating video/audio files we'd strongly suggest starting with audio. The important thing is to get your story straight.
Narrative/Story
The narrative/story is the most important aspect of your audio/video description. Ideally, this would be where the advice around evidencing change might have helped you. We want to know about:
the problems and issues you've overcome;
your achievements;
who has been affected by the changes delivered by your project;
any evidence supporting your story e.g. a more resilient service or greater satisfaction ratings; and
any Jisc resources that might have helped would be nice!
Whatever you do, please don't produce anything by simply stepping through the bullet points listed above. Tell us your story, from start to end. Bring in some drama (the snow caused the main server room to melt), tell us of that light-bulb moment and speak from your heart.
Script it out, no matter how good you are at presenting or speaking publicly script what you're about to say. Talk it through a few times and time it. Anything getting over four minutes you're likely to have lost the interest of your audience. Having the script there allows you to speak confidently and ensures you don't miss anything out. One of the most frustrating things about working with audio and video is having to do multiple takes.
Audio Guidance
Firstly we would recommend reading through the guidance provided by Jisc Digital Media regarding audio. Once you have your narrative try recording your voice. Use whatever equipment you have around, a mobile phone can be good enough. Just be sure to find a quiet room in which you can record. The steps below outline how I produced the following embedded audio file.
I had the script – taken from this post
I recorded myself on my mobile phone (iPhone 4S) early one morning in the office, it took 5 takes
I emailed the file to myself and saved it to a central location (with a good file name)
I uploaded it to SoundCloud and that's all there was to it; approx. 20 minutes in total including writing the script
Ideally, I would have spent longer on this. I would have rehearsed the script a few more times so that I spoke it through more naturally. I would have also tried to find a quieter room, there's quite a large hum from the air conditioning in our office. Finally, I would have tried to work on my breathing and remove the whistles from my S's.
Video Guidance
It gets a bit more complicated here. Again, we'd strongly recommend reading Jisc Digital Media's advice on moving images. The more traditional project video tends to be a talking head which is fine. This will require video equipment, a tripod, microphones, lighting, possibly a crew (experienced people) and time. The example below required a crew of three (interviewer, videographer, researcher) and took half a day to capture the video content. The editing process was managed by professional company that tendered for the work.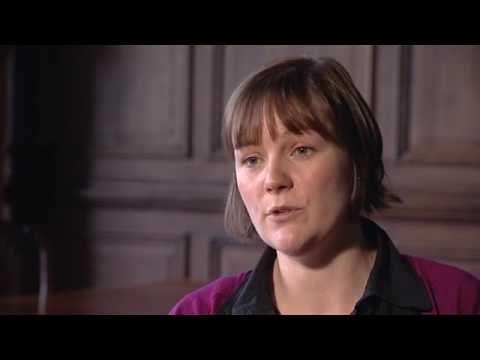 If you have a marketing department it's worth asking them for support. They can often provide the service required to produce similar quality videos. More recently, Jisc have been exploring the idea of Digital Storytelling. The technique typically adopted is to combine meaningful images with your audio output as shown in the example below.
For more detailed information on how to easily create a digital story we recommend you read this post: 'Applying Digital Storytelling to Projects'.
Submission
To submit your audio/video description please email it to jiscinfonet@jiscadvance.ac.uk using the subject line 'Jisc Transformations: Audio/Video Submission'.
Further guidance
Please feel free to comment on this post or contact the programme team if you have any other questions or if anything in this post is unclear. If you have any technical queries Jisc Digital Media offer a free help desk and can offer expert advice in this area.
Netskills are also running a workshop to help support projects in meeting the requirements outlined within this post. A registration form is available for the workshop taking place Thursday 7 March in Newcastle and they hope to finalise details of a London workshop soon. Remember to select the payment method 'voucher with code' and use the code 'TRANS'.